I was trailing through our new twitter followers the other evening (@welovelocalgovby the way) when I noticed that a surprising number of them were recent entrants to the National Graduate Development Programme (NGDP).
Obviously, I was delighted to see that so many new entrants to local government were a) making use, if only in a small way, of social media and b) that they were taking the time to follow the ramblings of myself and my colleagues.
With this in mind I thought it might be nice to write a post specifically for them and not being able to come up with anything more original here is my top ten tips for any new graduate: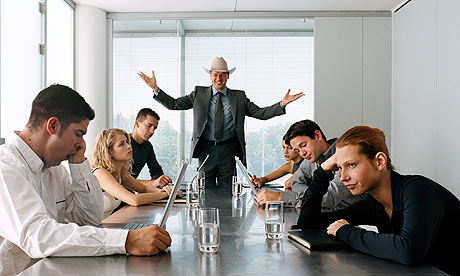 Everyone receives e-mail circulars and usually they go straight in the recycling box. However, one of my friends from a neighbouring local authority sends circulars that require a comedic response which is sent to everyone.
And for some reason, I, and by the looks of it people from across our friendship groups find it difficult to ignore the temptation to respond. Not only is it ten times funnier than if it comes in a stupid circular but ten minutes thinking creatively about something different can get you over the hump in the road presented by a long afternoon of report writing.
All this is by way of intro to the funniest version of the game I have seen in months (popstars as fruit is good but nothing compared to this…): Participants were asked to complete the sentence: You know you've worked in Local Government too long when…
And these are my favourite responses:
The crown jewels. The Prime Minister. Megan Fox's phone number. Three things that are eminently worthy of guarding with all due diligence, and protecting from the masses at all costs. My daughter's home-made pasta jewellery. My phone number. The stairs at the Town Hall. Three other things which should not have any need to be guarded by a big burly security operative for any reason whatsoever. Guess which one we just discovered is…
Yep, you've guessed it, the Town Hall is officially stair-less. After a nice lunch and good conversation, my co-author and I decided to continue our strange love affair with the stairs by using them to return to our desks. We had walked up on the way to the canteen on the ninth floor from the fourth, both trying to keep talking all the way without appearing to get out of breath at any stage (thus proving our manliness). What could possibly go wrong with our plans to complete the round trip with a similar but downwardly oriented route?